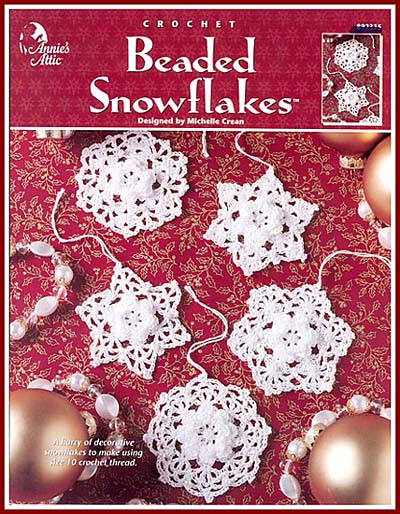 The Beaded Snowflakes leaflet contains directions for five rose-centered snowflakes made with size 10 crochet cotton and trimmed with pearl beads. It was published by Annie's Attic, LLC, in 2000 and is extremely rare, probably because it was sold only as part of a kit. As far as I know, this pattern leaflet was never available for sale by itself when it was still in print.
Please note: Quantities are very limited. Due to the copyright laws, and the fact that the copyrights for the published items do NOT belong to me, these patterns may only be sold as part of the publications in which they appear. I cannot sell scans or copies of these patterns by email.
Shipping & Handling costs will be added to all orders, as well as 6% sales tax for Michigan residents.